The Israeli military launch a missile from the Iron Dome missile system in the southern Israeli city of Beer Sheva into the Gaza Strip on November 15.
Hundreds of strikes across Gaza border stoke fears of ground war
Strikes flew across the Gaza border in rapid succession Thursday, as Israel responded to an onslaught of militant rocket attacks by targeting "terror sites."
The sudden increase in violence has raised fears of a widening conflict that could lead to an Israeli ground assault.
At least 196 rockets fired from Gaza have hit Israel "since Operation Pillar of Defense began yesterday," the Israeli military said. In response, the Israel Defense Forces said, it has targeted "156 terror sites."
Sources with Hamas, which controls the government in Gaza, and Palestinian Islamic Jihad gave similar figures, saying more than 140 strikes have hit Gaza and that more than 160 rockets and shells have been fired into Israel.
At least three Israelis were killed and four were wounded when a rocket struck an apartment building in the town of Kiryat Malakhi on Thursday, an Israeli police spokesman said. Thirteen people, including two children, were reportedly killed in airstrikes in Gaza on Thursday, said Dr. Asraf el-Qdra of Medical Aid for Palestinians. Of the casualties, nine were Hamas militants, he said. More than 120 people have been wounded since the Israeli strikes began this week in Gaza, the officials said.
The violence comes after months of rocket attacks on southern Israel by Palestinian militants, Israel said.
British Foreign Secretary William Hague issued a statement saying he is "gravely concerned" and calling on all sides to avoid civilian casualties.
"Hamas bears principal responsibility for the current crisis. I utterly condemn rocket attacks from Gaza into southern Israel by Hamas and other armed groups. This creates an intolerable situation for Israeli civilians in southern Israel, who have the right to live without fear of attack from Gaza. The rocket attacks also risk worsening the plight of Palestinian civilians in Gaza, which is already precarious."
Hague called on "those in the region with influence over Hamas to use that influence to bring about an end to the attacks. I also strongly urge Israel to do their utmost to reduce tension, avoid civilian casualties and increase the prospects for both sides to live in peace."
Israel says it has called thousands of residents in Gaza to warn them of strikes and dropped leaflets in Gaza warning Palestinian civilians to "avoid being present in the vicinity of Hamas operatives," the IDF said.
It also uses "roof knocking" — targeting a building "with a loud but non-lethal bomb that warns civilians that they are in the vicinity of a weapons cache or other target. This method is used to allow all residents to leave the area before the IDF targets the site with live ammunition." And "whenever possible," the IDF said, it "singles out terrorists and targets them in a way that will endanger few or no bystanders."
The U.N. Security Council held an emergency closed-door session late Wednesday about the crisis.
International diplomats hope to stave off a repeat of Israel's widely condemned 2008 assault that saw its forces go into Gaza after a similar spate of rocket attacks by Palestinian militants. 
Q&A: Gaza strikes could be beginning of ground attack
"In short, the message that must resonate from this meeting is 'the violence has to stop,' " Hardeep Singh Puri, president of the Security Council for November, told reporters.
Turkish Foreign Minister Ahmet Davutoglu, meanwhile, called the violence a sign of "Israeli aggression," the semiofficial Anadolu Agency reported.
Russian Foreign Ministry spokesman Alexander Lukashevich, on Twitter, said Russia "is concerned about the deteriorating situation in Gaza; the increased use of force is unacceptable." He said Russia urges "all sides to end the military confrontation immediately.
The IDF said it has targeted scores of "medium and long range rocket launch and infrastructure sites across the Gaza Strip."
At one point Thursday morning, 13 rockets were fired in quick succession from Gaza into Israel. "You can see the trail of smoke," said CNN's Sara Sidner, reporting from the Israeli side of the Erez Crossing on Gaza's northern border.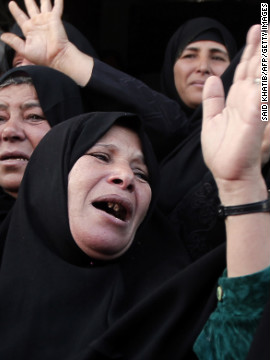 Sidner and a CNN film crew were forced to take cover after rockets struck near the border crossing. "Military here says it appears the crossing is being targeted," she said.
Read more: Violence flares as Israelis, Palestinians trade fire
On Wednesday, an Israeli strike killed Ahmed al-Ja'abari, the chief of the al-Qassam Brigade, Hamas' military arm, according to Israeli and Palestinian officials. The brigade then threatened Israel Defense Forces on its Twitter feed.
It wrote: "@idfspokesperson Our blessed hands will reach your leaders and soldiers wherever they are (You Opened Hell Gates on Yourselves)."
Riyad Mansour, the Palestinian representative to the United Nations, said the killing amounted to an assassination.
"We condemn the killing of any Palestinian, regardless of their political affiliation," he said.
"Assassination is illegal from the point of view of international law, and Israel is committing a crime through the assassination of Palestinian individuals and Palestinian leaders."
Watch: Senior Hamas member on strikes in Gaza
Israeli government spokesman Mark Regev said that al-Ja'abari headed "a terror military machine."
"This is the man with blood on his hands. This man is a known and wanted terrorist," he said. "In taking him out, Israel was acting legitimately."
Hamas' military wing has claimed responsibility for numerous terrorist operations int he past. The U.S. government and the European Union consider Hamas a terrorist organization.
It is unclear what, if any, impact the U.N. Security Council's call for restraint will have after days of militant groups firing rockets into southern Israel, prompting the Israeli retaliatory strikes.
The Israeli and Palestinian representatives at the United Nations traded blame, with Israel's representative dismissing claims by Mansour that the attacks were timed to derail a November 29 vote on a Palestinian bid for enhanced status at the United Nations.
"This all started by an antitank missile that was launched against an Israeli jeep. From who? From Hamas, an internationally recognized terrorist organization, that has turned Gaza into a dump of ammunition coming in from weapons from Iran, from Libya, from Sudan that have been launched against Israeli civilians day in and day out," Ron Prosor, Israel's representative to the United Nations, told reporters.
"This is unacceptable. Every state, every nation, every government has a right to defend its cities. We will not allow that to continue. Any distortion of that sequence of events or facts will not only not lead to peace in the region, but on the contrary will lead to additional violence."
The escalating violence is likely to further erode Israel's fragile relationship with Egypt, which recalled its ambassador to Israel on Wednesday in protest over the ongoing strikes. It also delivered a formal protest to the Israeli government.
President Barack Obama spoke with Israeli Prime Minister Benjamin Netanyahu and Egyptian President Mohamed Morsy about the crisis in Gaza, Susan Rice, the U.S. ambassador to the United Nations, said during the Security Council meeting, according to a readout provided by the United States.
"President Obama told Prime Minister Netanyahu that he understands and supports Israel's right to self-defense in light of countless rocket attacks on Israeli civilians being launched from Gaza. The President urged that Prime Minister Netanyahu make every effort to avoid civilian casualties, and agreed that Hamas needs to stop the attacks on Israel and allow the situation to de-escalate," she said.
Rice said Obama also spoke with Morsy, "given Egypt's critical role in regional security."
"Both agreed that everyone's interests are best served by ensuring that this situation does not escalate," she said.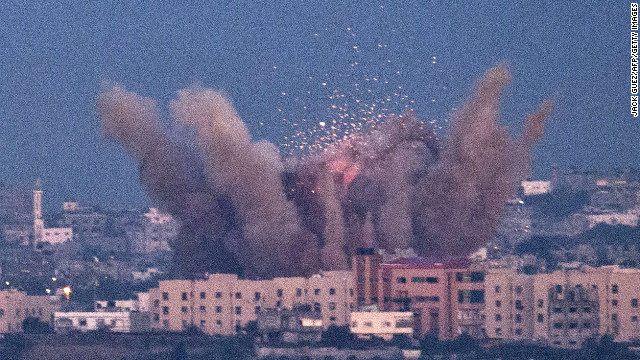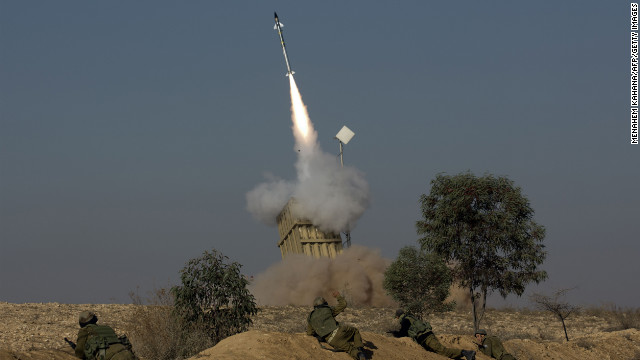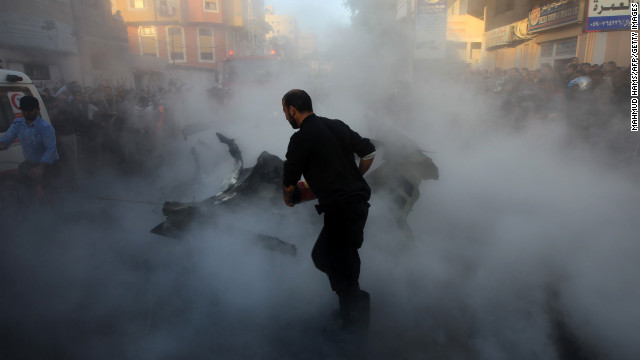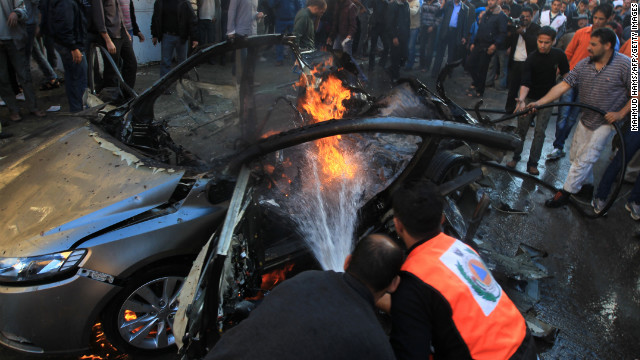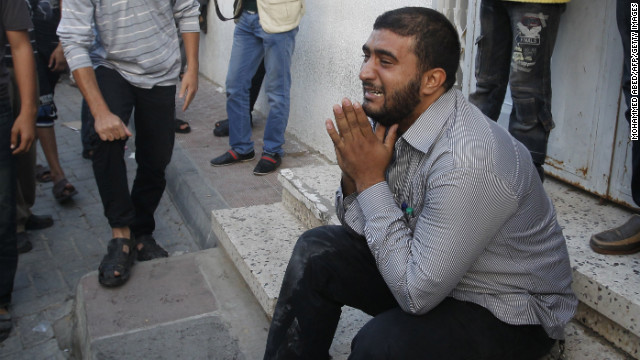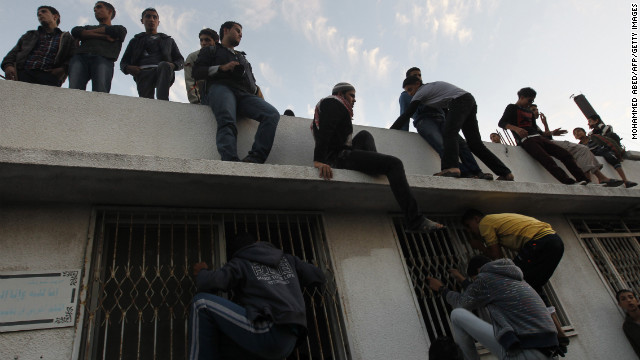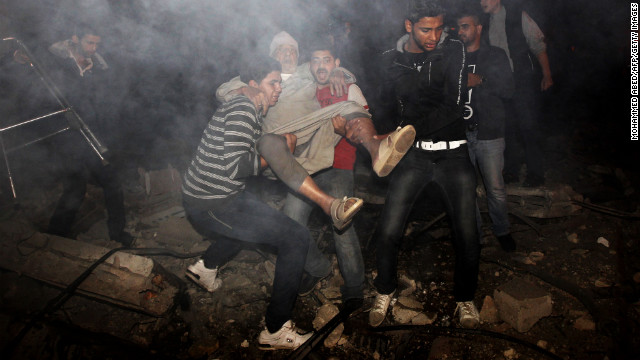 Comments
comments