State of the Union to offer a 'blueprint' for the economy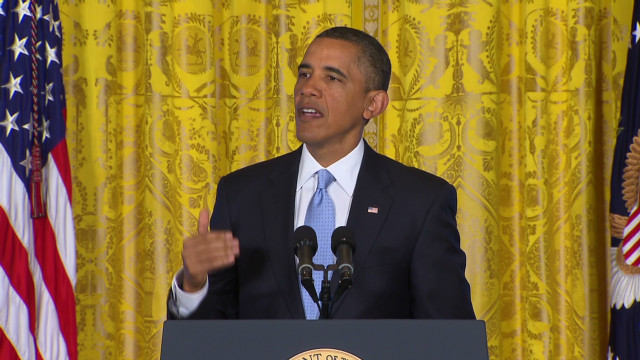 Washington — President Barack Obama will lay out a "blueprint for an economy that's built to last" in Tuesday's State of the Union address — the third of his presidency.
That blueprint will focus on manufacturing, energy, education and middle-class values, according to a video released on the Obama's campaign website and Democratic sources who have been briefed on the address.
Tuesday night's speech will continue a theme the president began in Kansas last month — that in today's economy the game has been rigged against the nation's middle class. He will say he wants to return to the "values" that define America, where hard work pays off and where responsibility — not recklessness — is rewarded.
In a December 6 address in Osawatomie, Kansas, Obama described stark differences between a Republican ideology he described as leaving people to fend for themselves and his vision of government that helps provide equal opportunity for all Americans regardless of where they begin in life.
"It's not a view that we should somehow turn back technology or put up walls around America," Obama said. "It's not a view that says we should punish profit or success or pretend that government knows how to fix all society's problems.
"It's a view that says in America, we are greater together — when everyone engages in fair play, everyone gets a fair shot, everyone does their fair share."
Democratic sources told CNN Sunday that the bullet points of Obama's blueprint will focus on American manufacturing, including "insourcing" — or bringing back jobs from overseas. The sources say he'll argue that during his term, the United States has seen the manufacturing industry grow for the first time in 15 years — especially in the auto industry that he helped with bailout funds.
Under the topic of energy, the president will stress alternative energy and energy independence from unfriendly nations. He'll also tout his record of doubling fuel efficiency standards for cars and trucks.
The address will include new proposals to prepare American workers and students for the jobs of the the future. Obama will also suggest job training for the long-term unemployed and veterans, the sources said. He'll also highlight his record of expanding Pell grants for college students.
Throughout his speech, the president will weave in an emphasis on middle-class values and that this is make-or-break moment for that segment of American society, likely putting it into stark terms, according to the sources. He'll suggest that the United States has a choice to either become a place where only the wealthy succeed, or it can level the playing field and give everyone an opportunity.
"They're big ideas, because we've got to meet the moment, and this speech is going to be about how we do it," the president's preview video released over the weekend said.
"We can go in two directions," Obama said. "One is toward less opportunity and less fairness. Or we can fight for where I think we need to go — building an economy that works for everyone."
Comments
comments